Monday, February 22, 2010
POST CNY ! ! !
Feel obligated to update bible reading programn,
thats why I'm here blogging... ...
Time flew by, 9 days of CNY gone, 6 more to go ! ! !
Things done > > >
Collected Ang Pows
Collected lipid (in short FATS!!!)
Lo Hei X2
Played dota
Started work
Send Valerie off
Popeyes
Went running on 2nd Day of CNY
Steamboat at my house on day 15 of CNY
Poly gathering (ME photographer)
Peace,
dannyboy31
Tuesday, February 9, 2010
GONG XI FA CAI ! ! !
WOW, its Chinese New Year once again. Its a time where people exchanges blessings and well wishes. Was just thinking about when we Christians as a family share our joy and experiences of our spiritual walk with one another... hardly for me... This thot was trigger by sis Jean in my last serangoon cell. Managed to do that yesterday and am glad to be able to share my faith/life with my fellow brother. Anyway so many things have happened and more things are just waiting on my event list.
Past events,
- Cheryl B'day party, SHIOK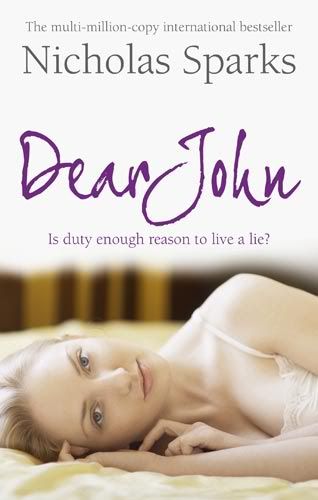 Future events,
- Reunion Dinner
- Letter writing (see how la!!!)
Saturday, January 30, 2010
Looking Fwd to ... ... ...
Saturday, January 23, 2010
Thursday Lunch - 21/01/10
Well, better post something before I procrastinate.
Thursday lunch after my Island trip.
(Work OK!!! for those who dunno.)

I had Spicy Turkey Ham with Cheese, it was serve with CHILI PADIs, EXCELLENT. My Colleagues had Chicken Cordon Bleu & Shepherd Pie. Nobody tried the famous lamb rack that day, too filling and the price quite steep as well I guess.



Fulfilling,
Friday, January 15, 2010
HOW COULD I FORGET ! ! !
06th DEC 2009
*PB 05:13:21 hrs

Forgetful,
dannyboy31
Wednesday, January 13, 2010
HAPPY NEW YEAR ! ! !
First of all a very happy new year to all those who still bother to come read my blog. This blog is now used for my home page cuz all the links that I need is there. It been so many months since I last I logged in and I feel obligated to post up this post for the upcoming year. Point style as usual but with pictures this time. Shall keep it short but not limited to 10 points only, HAHA !!!

01) Playing badminton very regularly
02) YEA, got my year end bonus
03) Church retreat was awesome
04) Attended numerous 21st b'day and weddings
05) Changi Airport Recreaction Club roxs ! ! !
06) Leave for Cambodia is cleared
07) Best colleagues I have so far
08) Got BPL for the next 3 years
09) Make over for a friend
10) Movies I watched recently:
contended,
dannyboy31
Monday, August 17, 2009
SORRY ! ! !

01) 1st on the list is SORRY for the late late update. You guys & gals know who you are. Thank you so much for your unweavering support, CASS, Grace Lyn, JN, Jacob and many many more. This post will highlight the events that happen during the past month. 14 points in total. Good luck!!!

02) Went National Stadium to catch the Liverpool vs Singapore match LIVE. Singapore got trounced 6-1. 1st half was quite even though. The atmosphere is amazing. Trip to Anfield in the pipeline. Weixian and Han and few others all quite keen. We'll see how, $$$ dun drop from heaven.

03) SOYMILK cell started after our long long "break". Thank Mandy for opening up her house. Sheena for the cookie baking session with thanksgiving (& crap as well). Had a wonderful time of fun and encouragement as well. Photos and video are all saved but too much effort to edit and load into blogger. Will show u all someday when u people visit me ok. Hint hint. Just pure lazy, haha ! ! !

04) At work got "volunteered" to do a group dance cum skid for a leaving Director. Definately not my cup of tea. Thank God all went well. Got a video as well.

05) Bible reading programn group just got bigger. We are at Leviticus 21 now. Honestly, Kevin and me are lagging a bit. Sheena and Shermaine doing much better. We decided to meet up once a month for our "COFFEE TIME" as well as encourage and support each other.

06) As Paul and Don went for the Asia Mission Forum, adult cell was cancelled for that week. Took the oppotunity to have dinner with Peter & family 2gather with Auntie Jo. Had Curry Fish head followed by dessert. Both at Geylang.

07) Had a wonderful time of Karaoke at the Airport Staff Lounge with Sheena, Shermaine, Joel, Klem and Wx. Place was excellent, selection of songs good. 4 hours DEFINATELY not enuff for all of them, next time will try to book longer although 1 staff allocated 3 hr per slot nia. Klem now proposed once a month go, see how la hor... .. Dotz

08) Had a pleasent surprise ar work last week. Was walking back to office when i bump into QI -XIANG and family. They just got back from their holiday trip to Taiwan after picking him up from Japan. They went Imperial Resturant at Crown Plaza, invited me as well, but got work la, decline lo. Should have just accept it right!!!

09) Joel Osbourne is back in town with some Jap. Had lunch and Dinner with them when they touch down. Dinner at Suntec b4 moving to Esplanade and Merlion. Did not know there is a viewing gallery at the esplanade roof, cool view!!!

10) Dota session almost every sunday afternoon, not that I am sick of it, hope that the after session will be more fruitful. But it really is a good bonding time, esp with the army guys!!! Zenas, Daniel & Aaron. All the best, ORD very fast wan la. HA HA, easy to say though.

11) SCV was down, 4 days without cable (won't die la). Soccer season starting this weekend(2 days ago), so no choice but to get them down. Weekly dose of BPL back liao, shiok. Yesterday WX and Klem came over for the Man Utd match as well as the Liv match. WX today no work while Klem slacking in reservist.

12) Need to prepare worship for this Sunday, also need to prepare sharing for SOYMILK this Sat. A bit tiring though. Is that considered complaining, HAHA!!!

13) Can't help but feel that I had left some events out of this post. OLD liao la, if have remind me ok!!!

14) Leave a TAG on the tagboard as you achieved reading the whole post!!! Give yourself a clap and I see how I can reward you. Klem got his PEANUT BUTTER CUPCAKE LIAO. I miss that snack, SE DUP!!!

SLACKER,